Sonnet 17
by William Shakespeare
Who will believe my verse in time to come,
If it were filled with your most high deserts?
Though yet, heav'n knows, it is but as a tomb
Which hides your life and shows not half your parts.
If I could write the beauty of your eyes
And in fresh numbers number all your graces,
The age to come would say 'This poet lies:
Such heavenly touches ne'er touched earthly faces.'
So should my papers yellowed with their age
Be scorned like old men of less truth than tongue,
And your true rights be termed a poet's rage
And stretchèd metre of an antique song:
  But were some child of yours alive that time,
  You should live twice; in it and in my rhyme.
My favorite lines in this sonnet are "If I could write the beauty of your eyes/And in fresh numbers number all your graces". *swoon*
The poem is, of course, a Shakespearean sonnet, written in iambic pentameter and rhymed ABABCDCDEFEFGG. (And yes, come and tomb would have been exact rhymes in Shakespeare's time, sounding (then) more like "comb" and "tome". *The More You Know*)
The first eight lines set up the premise of the poem: If I write a poem describing your beauty, people will think I lied, since nobody could look that fine. The turn comes in the next four lines, where the poet says "And they'd be right to scorn my poems as improbable fiction and think me mad", with a sharper final turn in the final couplet "Unless, of course, you had a descendant alive at that time, so they could see for themselves how lovely you were."
It's Wednesday, which used to always mean Shakespeare 'round here, a tradition worthy of reviving. Today, I bring you Sonnet 17, one of the Fair Youth Sonnets aimed at encouraging the youth to reproduce. This one is a bit of a hybrid - a tribute to the beauty of the youth as well as an encouragement to him to beget an heir. It's placement where it is in the sequence of sonnets makes sense, as it shows a transition from the "go make a baby" poems to the "you live on in my poetry" poems that follow.
Current Mood:

okay

Current Music:

Pompeii by Bastille (brainradio)



Emma Toole, Jenny McJannet, Brooke Propson, Paula Currier, Barbara Elness and Erin Teuton.

Congrats, all! Winning notifications have been sent to your emails, so if you see your name there, check your inbox. If you don't see your name there, sorry, but I'll have more contests in the future. Plus, soon I'll post some scene snippets from my upcoming New Adult novel, THE BEAUTIFUL ASHES, so you can get a glimpse at the new paranormal world I've been playing in :).

Hope the week has been treating you well so far!
Sorry for being a day late posting this. The contest for a signed copy of UP FROM THE GRAVE ended Monday night, and wow, almost seven hundred of you entered! Wish I could send a book to all of you, but that isn't possible. I did have an extra copy, so there are a total of six winners instead of five and the winners are...


Sophomore Abbey is thrilled to be cast as the lead in the Renaissance faire play, but less than thrilled that the male lead is a guy who made fun of her at the dance last year until she learns more about him and why her bff has had a huge crush on him forever. This innocent story of first love feels genuine in its "liking the guy your best friend has a crush on" trope, and the Renaissance faire framing is unique. Some of Jason's dialog felt a bit stiff, but overall this was a sweet, quick, young romance. (Simon Pulse, 2014)
FLIRT: NEVER TO LATE by A. Destiny and Rhonda Helms

By
Ellen Oh
for
Cynthia Leitich Smith
's
Cynsations
Recently I have been talking with several other women authors about how hard it is to be a female writer. Many stressed how ironic it was given the fact that there are more women in publishing, more women writers, and more women readers.
But why, many asked, does it feel like women authors are never treated at the same level as male writers?
This unleashed a huge firestorm of discussion where authors brought up numerous examples of sexism that they have encountered not only from men, but from other women. And this is what I want to focus on.
Why are women so hard on each other? Why do we criticize women authors and women characters so much? We can't be too strong. We can't be too weak. We can't be too girly. We can't be too tomboyish. So much criticism.
I think it is because we all have some level of internalized sexism that doesn't allow us to look objectively at other females. Before you rail against me that you are a proud feminist, let me explain.
I'm not criticizing you, I'm criticizing our society. We live in a world that bombards us with images and rhetoric of how women need to constantly improve. Feminist empowerment articles can be found in the pages of our magazines that are covered with photoshopped pictures of beautiful, unrealistically figured women and posts about how to catch and keep your man.
Take a look at this fantastic Pantene commercial:
Yes, I understand the irony of a commercial that uses feminist messages to push a beauty product. But the message of the commercial is so true. We are always labeled by the society we live in. Nothing we do can be as good as what a man does.
But what is internalized sexism?
Cultural Bridges to Justice
defines it as the "belief by girls and women that the lies, stereotypes and myths about girls and women that are delivered to everyone in a sexist society are true. Girls and women...hear that women are stupid, weak, passive, manipulative, with no capacity for intellectual pursuits or leadership. ...
are taught to act out the lies and stereotypes, doubting themselves and other females...
)."
What happens when we have internalized sexism is that we are more critical of other women than men. We have accepted the belief that society has pressed upon us that women are not as good, smart, capable, and strong as men, and we vilify those who step out of line."
Penny Rosenwasser
, author and feminist, calls this a type of self-loathing. She says "Internalized oppression is an involuntary reaction to oppression which originates outside one's group and which results in group members loathing themselves, disliking others in their group, and blaming themselves for their oppression - rather than realizing that these beliefs are constructed in them by oppressive socio-economic political systems."
I don't know if I would go that far. After all, "self-loathing" is a strong term. But I think it is time for all women to take a good hard look at ourselves. No matter how feminist you are, you've internalized some sexism.
How could you not? It has been brainwashed into our heads since we were children. Our mainstream media consistently produces sexist and stereotypical portrayals of women.
A 2012 study by the
Annenberg Public Policy Center
"analyzed 855 top 30 box-office films from 1950 to 2006...women have been consistently underrepresented as main characters for at least six decades." Bleakley, the author of the paper states that "Movie-going youth...repeatedly exposed to portrayals of women as sexual and men as violent, may internalize these portrayals."
The
Geena Davis Institute on Gender in Media
researchers have found that "gender stereotyping is an inherent problem in today's entertainment landscape, and children are the most vulnerable recipients of depictions that send the message that girls are less valuable and capable than boys. ...female characters who are lucky enough to garner speaking roles tend to be highly stereotyped."
And this leads me back to my original point. Why are women so much harder on other women? Why are we so hard on female characters?
We need to understand that how we portray women in literature and film and television is a reflection of our role in society. The more we provide diversity of characters in these mediums, the more we show a fair view of who we are in the world. Because women come in all shapes, all sizes, all types, all races, all religious backgrounds, and a vast diversity of personalities.
We must recognize how society has played a part to keep us down. To brainwash us against one another. To find acceptable only one type of women over others.
So I challenge all women to recognize their own inherent sexism and to face it head on and step beyond it. For we can never be truly treated as equals if we don't take that first step within ourselves.



I'm still not convinced anyone enters these contests anymore, but just in case you do...

I'm giving away a couple ARCs of DROWNED, so you can read it way before it comes out on 6/24. All you have to do is comment here (comments will be hidden).

I'll pick the winners after 3/17/14. Good luck!


Coe is one of the few remaining teenagers on the island of Tides. Deformed and weak, she is constantly reminded that in a world where dry land dwindles at every high tide, she is not welcome. The only bright spot in her harsh and difficult life is the strong, capable Tiam—but love has long ago been forgotten by her society. The only priority is survival.

Until the day their King falls ill, leaving no male heir to take his place. Unrest grows, and for reasons Coe cannot comprehend, she is invited into the privileged circle of royal aides. She soon learns that the dying royal is keeping a secret that will change their world forever.

Is there an escape from the horrific nightmare that their island home has become? Coe must race to find the answers and save the people she cares about, before their world and everything they know is lost to the waters.


Hey!


A quick thank you to St. John School in Wellesley, Mass. for hosting me yesterday. I had a great time talking about writing, fairy tales, and robots!
---
Usually when we talk about making characters different from each other, we focus on voice. But voice is just the tip of the iceberg. As I've been working on a new project with alternating POVs, I realized that while the voices sounded different, the characters' goals weren't distinct enough. Doh!
If both characters are reacting to situations in a similar way and working toward similar goals, of course they won't feel like two unique people. Once I realized this (thanks to a trusty critique partner's feedback), I grabbed my trusty writing bible (The Anatomy of Story by John Truby) and got to work.
When I tested out the characters' wants, needs, etc, I realized that their weaknesses were too muddy. No wonder they didn't feel like distinct people! I thought about what had made them the people they are, so that there was no way their personalities could blur together. Then I kept working and working until I got to a place where I knew the characters would react differently if faced with the same situation.
Since I'm only a few chapters in with this project, I still have a long way to go, but now that I have a much stronger grasp of my characters, I feel much more ready to tackle the rest of their story.
How do you go about making your characters sound, act, and feel distinct?

This past school year our district went to full day kindergarten. This was welcome news to about 90% of the parental population. I'm in the 10% that is not ready to let my "baby" go to full day school yet. All of my other kids went to half day kindergarten and it was a nice transition for the both of us to have half of every day to ourselves and the other half apart. I know I'm in the minority, but kids have the rest of their lives to be in school and only 5 years to be "babies" here at home. There exists the option of half day, but only if I come and pull her out at lunchtime. The rest of her class would go on to the cafeteria and she would miss out on the "encore" classes like PE, music and art. Do I care? Not really.
Registration was two weeks ago but I didn't go. I haven't made my mind up about full vs. half day yet and I feel in no rush to make that decision.
Seriously....am I ready to give up all this??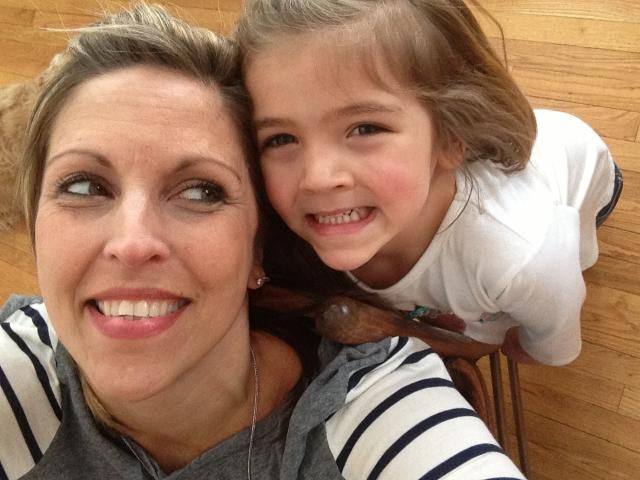 Larissa will turn five soon which means that before I know it I'll be putting that girl on a bus to kindergarten.
Current Mood:

nostalgic

I found my very first blog post. Ever. And because I obviously hate myself, I am going to repost it here. I am pretty sure that is offensive somehow,
especially if you are easily offended.
But yeah.
The weirdest thing is that I used to be even weirder than I am now.
The second weirdest thing is my brain.



Dec. 13th, 2005 at 8:37 AM



Here it is...my first ever live journal entry. For some reason, it's actually more frightening than the first page of a new story. Maybe that's because someone other than my adviser might actually read this. Hey. Three people is a big audience for me.
So, today, I was trying to imagine what a bunch of children's authors writing porn might be like. Yes, yes, I get bored easily and have to find ways to amuse myself. I live in Maine after all and it's snowing and the highlight of my day is watching a barge pull dredge drudge up the river and out to sea.
I figure, if I scare everyone right now, I'll alienate my two readers that are out there. Yeah, that's you mom!
The Children's Writers' Sex Book Collaborative Workshop
Attempt No. 1
The Great Published One with Movie Rights optioned out to Disney said, "Let's write a sex book."
The others said okay-dokey.
"A collaborative sex book?" giggled He-Who-Writes Choose-Your-Own-Adventure-Books. "How perfect."
"Very smart. Come on, let's start," said She-Who-Always-Rhymes.
"Yay!" said the rest, clapping their hands and whipping out their laptops. "Yay! Yay! Yay!"
They sat and they sat and they sat some more and then the one with the Newbery Honor Book who sings opera and likes to write things about large amphibians eating taco pizza raised his hands with the elongated fingers and said, "Um, has anyone actually ever copulated?"
Silence.
"If anyone here has ever actually gotten jiggy with it, please raise their hand," said the Great Published One trying to be hip and respond to the younger demographic.
No one raised their hands.
Attempt No. 2
On the next day, after a very exciting night, She Who Writes in Rhymes (about little people lost in big woods with scary bears) came into the workshop holding Newberry Man's hand and said with a satisfied smile on her face, "I'm ready, Freddy. I've tossed out my teddy."
"Hee. Hee. Hee," said He-With-A-Newberry.
She punched him in the arm and giggled. He punched her back and began tickling at which point She-Of-Many-Peaceful-Picture-Books yelled, "No violence!"
Everyone stopped giggling and got down to work.
"How about, 'If you give a man a penis…chances are …he's going to use it," said the Great Published One.
"Oohh…I like it," said Newberry Man.
"No! How about… 'I think I can. I think I can. I think I can,'" said Great Published One.
"Even better!" said Rhyming Girl laughing hysterically. "That was him, last night, that was him… to the letter!"
"Not very funny!" Newberry Man pulled on his duck boots and stomped out of the room.
"Now you've done it," said Peaceful Picture Books. "You have injured his already fragile ego, adding to the negative vibratory essence of the world."
"I only meant it in a good way," said Rhyming Girl, still snorting. "It might not have been his day."
The Great Published One giggled, smached his hands together and said, "She said, 'vibratory.' Did you hear her? She said, 'vibratory.'"
Attempt No. 3
"Here, I've got it," said Newberry Man in clear operatic well-modulated tones. "Once upon a time there was a homosapien male of the species who was attending to his natural hormone-induced needs when he came upon a strange female homosapien who preferred to wear baggy wool sweaters covered with cat fur and hairballs rather than interesting lingerie items. Being desperate, he didn't care. 'Let's copulate!' He said. She agreed and they trounced off to a pasture where overcome with the impeding actual fulfillment of his desires, he began to fixate upon various aspects of his performance, thus creating an almost untenable situation…"
"Snore."
"Snore."
"Snore."
The writer/illustrator stood up, "That's not a very exciting visual, dude. Let's go down some B-52 shots."
Attempt No. 4
The Great Published One looked upon the masses before him and sighed, "How about this?"
He proceeded to read from his IBook screen.
"Let's have a sex party.
A real sex party.
Big sex. Little sex.
Black sex. White sex. Yellow sex. Green sex.
Lots and lots of sex going to a sex party. A real sex party."
The laptops were silent and then there was a hearty round of applause and then She of Peaceful Picture Books said, "Perhaps the use of colors as descriptive adjectives might in fact be discriminatory in nature…Or maybe you are leaving some colors out as an example of your own white-dominated schema. Why not red sex? Why not blue sex? Why not rainbow colored sex?"
The Great Published One threw his IBook at her and said, "Let's call it a day and go do some research."
"Yay!" said the masses of children's book writers. "Yay! Yay! Yay!"
Attempt No. 5
"I think, perhaps, we have been going about this all wrong," said Newbery Honor. "Instead of worrying about the text, why don't we start off with a title? Any suggestions?"
"Make Way for Orgasms," suggested Rhyming Girl. "Orgasms… orgasms.. .What rhymes with orgasms! Oh! Intense Spasms!"
"Too obvious." Great Published One pondered, "How about Charlotte's Website?"
"I know!" Newberry Man pointed in the air emphatically to make sure everyone was paying attention. "Bi-curious George!"
Rhyming Girl nodded, "Perfect."
"Time for research?" asked the Great Published One.
"Yay!" said the authors. "Yay! Yay! Yay!"