I just finished my JoNoWriMo goals--yay! I decided to add writing a new MG to the list, if Jo will let me. This is such a great way to motivate yourself to do more than you normally would (I tend to push myself pretty hard, but probably wouldn't have revised as many PBs or sent the Highlights submissions out until December or January). Here's a link, if you want to see how everyone is doing:
http://jbknowles.livejournal.com/227199.html
I just finished TOTAL CONSTANT ORDER and loved it! Here is the review I sent to HarperCollins:
Crissa-Jean Chappell's writing dazzles in her mind-opening debut novel, TOTAL CONSTANT ORDER. Her insightful descriptions will captivate readers as they plunge into the struggling mind of Fin. With the stress of starting high school, moving to another state, and her parents' divorce, Fin's life and emotions spin out of control. At first, counting makes things better, but soon becomes an obsession with rituals that have to be followed exactly, or she believes something bad will happen. When given a prescription for Paxil, Fin worries she will change into a robot blissed out on artificial emotions. Through friendship, counseling, and sheer determination, Fin finally finds a way to deal with a life that isn't in TOTAL CONSTANT ORDER.
Check out the great trailer for TOTAL CONSTANT ORDER:
http://crissachappell.livejournal.com/24306.html?nc=43
Wow, I can't believe it's almost time for NaNoWriMo. I've wanted to spend some time plotting, and have jotted down the ideas that seem to be coming faster and faster, but am trying to get as much of my STEP MONSTER revision finished before the 1st. I've already run half the MG through my critique groups, and believe it's in great shape. I can't wait to polish up the rest and submit it--hopefully in early 2008.
Current Mood:

accomplished

I made a HUGE breakthrough with STEP MONSTER. I am so excited that the new and old versions have finally merged! I'm still slicing away a lot of the old, and making it adhere to the 70+ new pages I wrote, but I think the revision will go much quicker and smoother from now on. I really love the changes! Because I know my MC so much better, he had a few surprises for me, which I really believe strengthen the manuscript. I can't wait to finish the revision and run the rest of STEP MONSTER through my groups!
I recently had the pleasure of reading BEASTLY by Alex Flinn. I couldn't put the book down! I had to send a review to the HarperCollins website, and thought I'd share it here, too.
BEASTLY is another Alex Flinn masterpiece that immediately draws readers in as the Beast enters a moderated chat room to help him deal with his transformation. We flash back to the moment when Kyle was cursed because his inward ugliness greatly overshadowed his wealth and good looks. Clever hints lead the reader to discover amazing twists and turns along Kyle's surprise-filled journey. The fast-paced action and emotional connection to the characters make it nearly impossible to put BEASTLY down before reaching the satisfying ending. It's hard to imagine rooting for a Beast…but that's exactly what happens as we grow to understand Kyle in this modern day Beauty and the Beast.
I just found out that TOTAL CONSTANT ORDER by Crissa-Jean Chappell is on its way for me to review. I can't wait to read it! It looks like an amazing book. I'll share what I send HarperCollins by the end of October.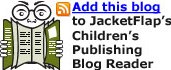 I've been MIA again. I caught a nasty bug, and had to miss my critique group/workshop on Friday, but I still wrote and read as much as possible (which wasn't easy when I wanted to sleep all day). I'm feeling much better, and really attacked my MG today.
Current Mood:

happy